NATALIA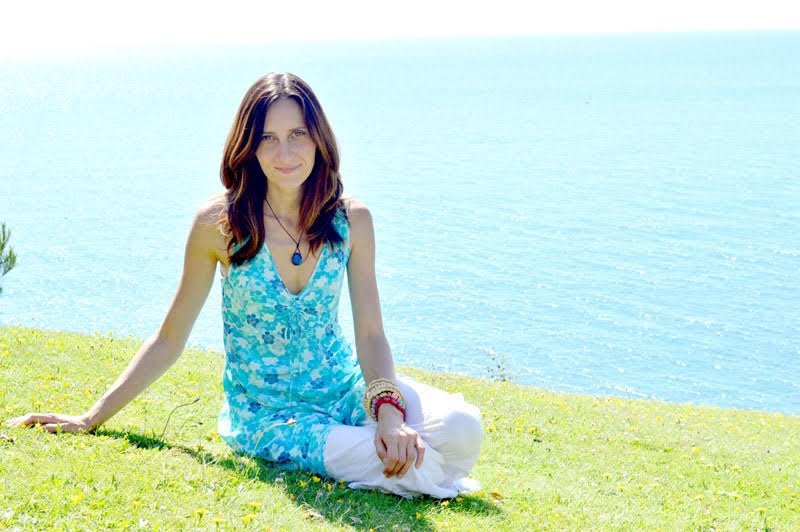 Sexual Healing & Empowerment
Natalia's approach to intimacy and sexuality is best described as sex-positive, pleasure-centered with emphasis on mindfulness and presence. This approach offers valuable insights into, and a beautiful alternative to, our performance driven and porn inspired mindset.

Natalia's sessions are uniquely tailored to her client's individual needs, whether you are looking for pleasure, energetic orgasm explorations, to expand your skillset and sexual horizons or to create your ideal intimate and sexual life, Natalia can offer her services to guide you on your journey. Natalia's work can support you in three different ways:
Tantric Massage
An opportunity for you to receive a beautiful and tender full body touch in a non-goal oriented setting, where you can fully be yourself and enjoy your body's sensuality. Natalia is very enthusiastic about the benefits that tantra can bring to our wellbeing and is keen to share it with the world.
Sacred Intimacy
An exploration of our attitudes to sexuality and intimacy through mutual platonic touch. These sessions will offer you insights into your sexual patterns and attitudes and help you rephrase any blocks and limiting beliefs into sex-positive, empowering messages. You will learn how to give and receive in a non-sexual context during the session but those skills can easily be translated into your private sexual life.
Tantric Coaching
Natalia offers coaching to clients who seek advice and support in overcoming a number of sexual concerns. These range from: low desire, lack of intimacy, dating skills and how to become a more masterful lover, to more gender specific topics, such as:
erectile concerns, early ejaculation, prostate health, how to assert boundaries and change your body image
. In coaching sessions you will be able to talk about your challenges and concerns, and with Natalia's support, you will form a step-by-step pathway for you to create your perfect intimate life.
Benefits of a session with Natalia
You will get to know yourself and your body much better, will be able to recognise what you need and ask for it
You will expand your pleasure and open new doors into areas of intimacy and sex you might not have visited before
You will become a better lover for yourself and your partner, more confident and more present
About Natalia
Natalia is a graduate of Glastonbury Tantric Temple's Tantra Massage training and has a background in Reiki energy healing. She draws inspiration from other healing modalities such as shiatsu, zero balancing, Trager and Thai yoga massage. Natalia is also a student of Betty Martin's Wheel of Consent for professionals and implements this philosophy into her work.

Natalia is currently studying to become a certified sex coach and adheres to the World Association of Sex Coaches professional standards and ethics. Natalia offers her services to men, women, non binary and transgender clients, individuals and couples. Her sessions are held in a comfortable, cosy tantric studio in Torquay and last between 1 and 3 hours.