THE TANTRA MASSAGE EXPERIENCE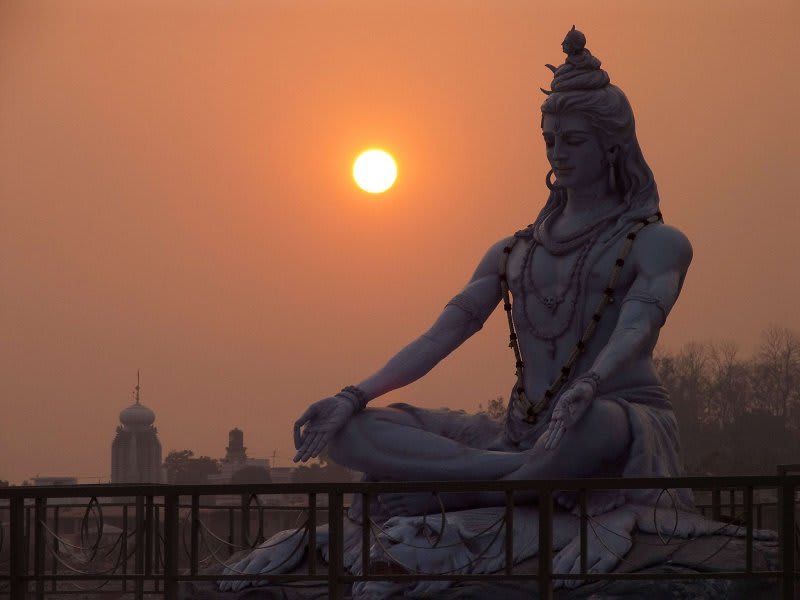 Overview
Tantric massage is one of the massage experiences that is highly associated with erotic massage. An erotic tantric massage as the name suggests is a type of massage that focuses on sexual pleasure using tantric practices. The fact that tantric practices are used means that the massage achieves more than just sexual pleasure.

Authentic tantra massage has many benefits aside of sexual pleasure, including deep relaxation, ejaculation control, re awakening arousal and healing from any past sexual challenges.
Does It Include Intercourse?
A common misunderstanding regarding tantric massage is that it involves sexual intercourse. Contrary to this belief, tantric massage does not involve penetrative sex at all. However it does include a lot of sensuality and arousal for the client.

Tantra massage involves total stimulation of all the erotic zones in the body of the receiver and can be very stimulating, often resulting in orgasm.
Benefits Of Tantric Massage
Tantric massage is an experience that goes beyond attaining sexual benefits and satisfaction. While sexual gratification is one of the potential outcomes of the massage, the benefits go way beyond that. The massage will approach the body as a divine temple, with the intent of touch being sacred and nurturing.

Tantric massage has the capability to heal intimacy, relationships and sexual wounds and blockages.

Both women and men receive life changing experiences especially regarding their sexuality.

For women, it is all about receiving sensual touch from someone who has no ulterior motives while for the men, it is receiving intimacy without the pressure to perform. Overall, it is a life changing experience for both men and women.
What Does Tantric Massage Include?
Tatric massage involves touching of every part of the body, including the intimate and erotic zones such as the lingam (penis) and the yoni (vagina). When the massage is begins, the masseuse will give sensuous attention to every part of the body, from head to toe.

The tantric massage session involves active participation by both the giver and the receiver of the massage.

The receiver must stay present to the sense of touch and breathe deeply and slowly. The giver on the other hand massages the receiver with long and fluid strokes similar to those of a Swedish massage. The strokes are light and highly sensual and aim to distribute energy throughout the body. All the sensitive areas of the body are massaged in this way, stimulating energy flow.

One of the major characteristics of tantric massage is the fact that there are no goals.

The massage takes place in a relaxed environment that makes you feel as if you are in trance where physical boundaries seem to dissolve and time limits are forgotten.
Once the client is totally relaxed, special attention starts being paid to either the yoni or the lingam depending on the gender of the receiver.
Yoni and lingam massage is always gentle, loving and does not have a goal orientation.
FUTON VS TABLE MASSAGE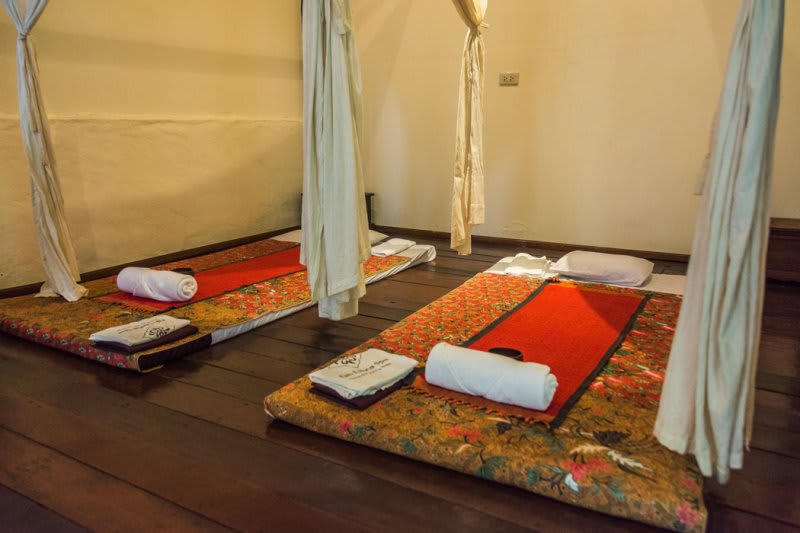 Authentic Tantric Massage is a one way touch massage experience. This means that the practitioner touches the client's body but the touch is not reciprocated. This is the gift of tantric massage, that the receiver does not need to perform or please or reciprocate in anyway. There are no goals and the experience is designed to enable the client to receive and relax.

Some practitioners choose to offer tantric massage on a massage couch. This can be especially helpful for clients who may may find that being at floor level is physically challenging.

This is a hands only massage in which the client is lying on the massage table for the duration of the session, receiving bodywork on back and front of his/her body. Tantric massage on a table does include genital massage, with client consent and can also include a guided experience of 'riding the waves of orgasm'.

Tantric massage on a table can be a naturist massage and is available for male, female and couple clients

Some practitioners offer a sacred tantric bodywork experience on the futon, which is a firm mattress at floor level. Receiving a futon style massage often includes body contact with the therapist, although the touch is still one way, from therapist to client and not reciprocated. This touch covers the full body, back and front.

This massage also includes genital massage, with client consent and can also include a guided experience of 'riding the waves of orgasm'.
NATURIST OR CLOTHED MASSAGE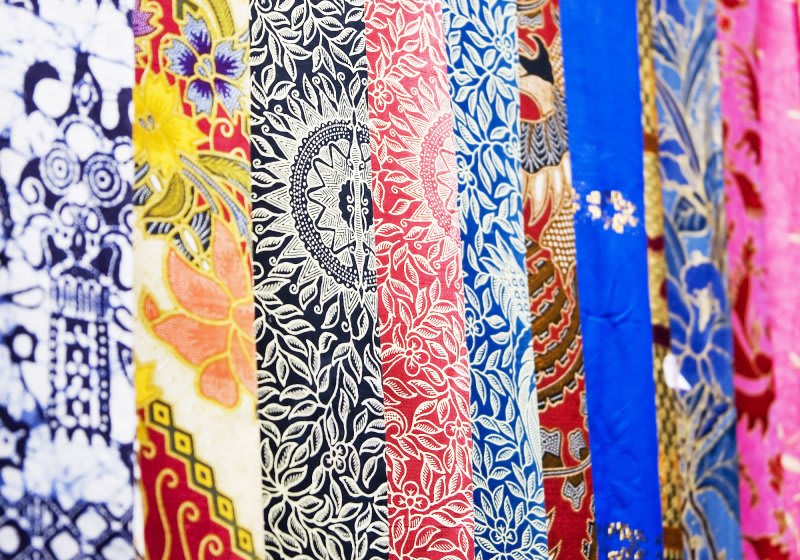 Tantra massage is often associated with the massage therapist being naked. In authentic Tantric massage this is not always the case. Often times, the practitioner will be dressed in a sarong or light garments conducive to offering a sensual massage.

It is not uncommon for the therapist, through personal choice, to be semi naked during a massage session or indeed to offer a complete naturist massage experience.

However, it us up to the individual practitioner to decide upon their personal dress code and it would not be good client practice, to cajole the therapist into removing more garments than he or she is comfortable with.

To facilitate your choice of therapist for your tantric massage experience, the therapists who usually offer a naturist massage experience will have it indicated on their profile.

As the client, you can choose to be naked or retain your underwear. You can also choose to be covered during the massage with a towel or sarong or to be uncovered. You therapist will ask you about your preferences before and during your session.
TANTRA MASSAGE ETIQUETTE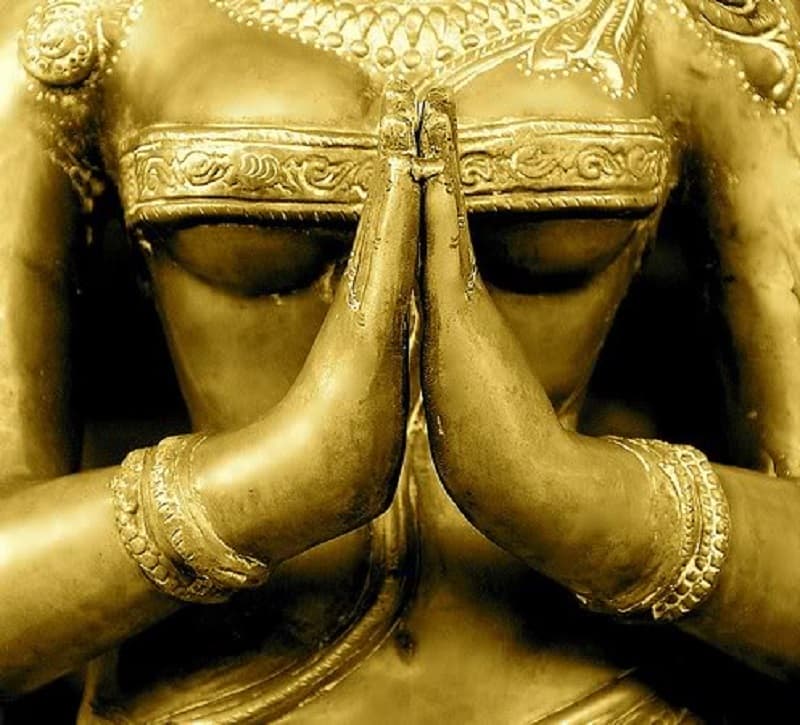 We all kindly ask you to follow our etiquette guidelines so we can focus on offering you an incredible bodywork experience, rather than both of us wasting time.
Contacting The Therapists
Please read the profile of your chosen therapist and notice what he/she offers in a session and what isn't included in a session. This last part is very important and can avoid a lot of time wasting on texts/calls.
Please book a therapist who offers the type of massage experience that you are seeking. You will notice on this site, that therapists say whether they are naturist, offer prostate massage, massage for couples etc.
Please only contact the therapist that offers what you want to experience.
Please only call or text the practitioners between 8 and 10pm.
Always write your name and full sentences.
This is also important when you leave a voicemail.
None of our practitioners will answer a call with a withheld number.
Most therapists prefer email initial contact because it is difficult to take calls during a working day.
Please state in any message or email, when would be the best times to call you back. Give several choices if possible.
It is also useful if you can text the therapist prior to calling him/her so your call will be answered.
Making A Booking
To make a booking, we require your name ( full ideally) and your mobile phone number.
Some therapists require a deposit to confirm your booking. This is not unusual practice, especially in larger cities and a 48 hour cancellation policy is often also in place.
Payment is usually in cash at the session or via bank transfer.
Joining details will usually be sent via text/email, once your booking has been confirmed.
Most therapists prefer to take bookings up to a week in advance. They can sometimes accommodate you with less than 48 hours notice so in this case, pls email and text the therapist stating in the content, that you would like to book for XX date.
During The Massage
Please would you arrive at your session freshly showered wherever possible and extra hygiene attention payed, to areas that you know will be included in the massage session.
We ask you to please respect the boundaries of the therapist. If she/he says that it is not reciprocal touch, then it will not be reciprocal and any boundary pushing behaviour could result in the session being ended immediately.
One way touch is the gift of Tantric Massage and please read around about why this no goal orientated massage, is so beneficial for your relaxation and pleasure.
We only want to meet clients who truly want to experience authentic tantra massage. We are not offering erotic or sensual massage and will not adapt our services to provide anything that is not written or indicated on our profiles.
Thank you for taking the time to read our etiquette guidelines.
WOMEN'S TANTRA MASSAGE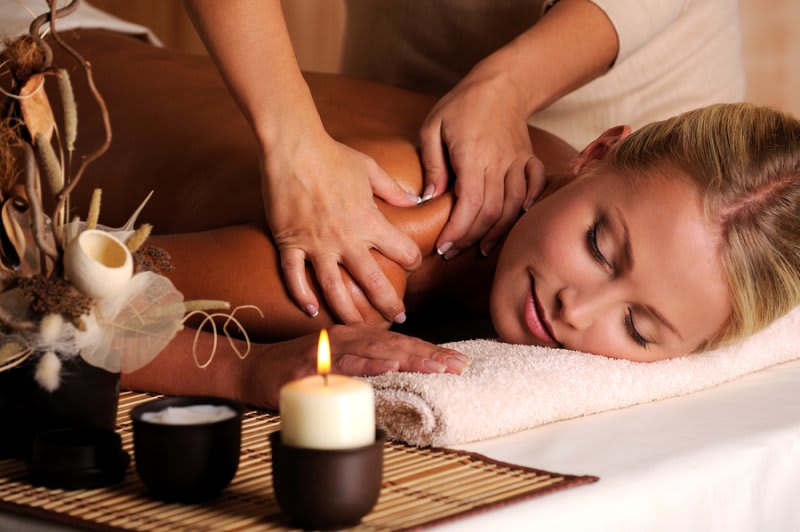 After a relaxed introduction and explanation about your tantric massage session, your therapist will start working gently on your body, by heightening and teasing your senses, using often times very light, long and gentle sweeping strokes that stimulate the skins receptors. The session can include guided breath, sound and varied touch from feathers and silk, as well as body anointing with delicious warm oil.
This full body sensual massage can conclude with a Yoni Massage, with you full consent.
Working with your Tantric Therapist is a deep and very personal journey and as such, all sessions are completely tailor made for your specific goals and needs, healing, empowerment and discovery. They always respect your boundaries and take into account any history of sexual trauma.
healing sessions with women, the emphasis is on embracing your sensuality and sexuality, reconnecting you with your feminine essence and discovering your inner goddess. Healing of past sexual wounds can be brought about, helping you to truly release and let go thereby enabling you to surrender to the pleasure that is the birthright of every woman. Each session is completely bespoke.
YONI MASSAGE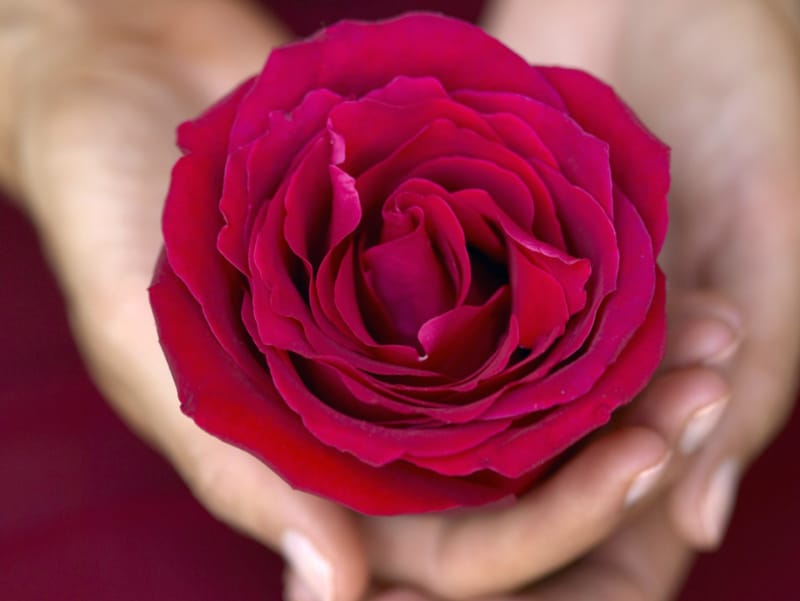 The term Yoni is a beautiful word that describes the female intimate body part and is used primarily by Tantric massage practitioners. It is an ancient Sanskrit word which is also referred to as the divine passage. The male counterpart for Yoni is the Lingam, which is the male phallus. Together these images and terms make up both male and female sources of energy in Tantric ideology. Within the tantric massage world, however, you will usually see a Yoni Massage listed as a service, which refers to a massage of the vagina.
A Yoni Massage will begin with attention paid to the woman's full body, with slow, gliding strokes that can wash away tension from her body and leave her feeling relaxed and carefree. The masseur or masseuse will then focus more on her erogenous zones, including her breasts and the area around her Yoni. Eventually, the focus will move entirely to the Yoni, with small, stimulating, light strokes.
Every woman likes to be pleased in a different way, so the masseuse will be able to respond to what the client enjoys, with gentle enquiry into how she would like to be touched.
As with all forms of Tantric massage, the Yoni Massage is just one way touch, the client receives with full consent and this experience can lead to complete relaxation and pleasure for the woman.
PROSTATE MASSAGE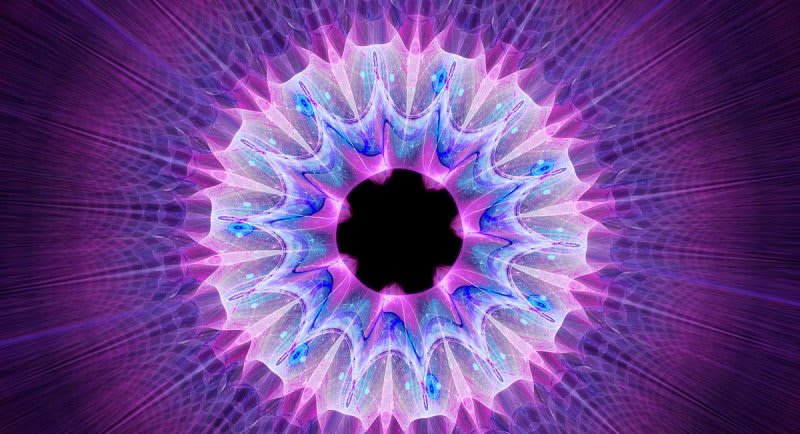 What Is Prostate Massage?
Prostate massage is also known as prostate milking. It has been around for centuries and has been used majorly as a part of holistic healing of the prostate. At the very basic, prostate massage is the massaging of the prostate tissue in the male body. The prostate is located adjacent to the rectum. The terms massage and milking are used simultaneously to describe the prostate massage process. However, milking is more inclined to removal of prostatic fluid, whilst prostate massage refers more often to the actual massaging of the prostate, either from within the anus or externally on the perineum.
Prostate Massage Procedure
Prostate massage is considered as a sexual practice as the prostate is the male G-spot. Stimulation of prostate can lead to achievement of an orgasm in the male. The prostate massage procedure can be carried out using fingers or devices (sex toys) that have been developed specifically for this purpose.

Prostate massage can take place internally or externally. Internally, the giver inserts their finger or the device being used for the massage into the rectum of the receiver through the anus. Care must be taken not to irritate the delicate wall of the rectum. Once inserted, the giver looks for the prostate tissue and stimulates it using different types of soft motions. Externally, you can massage the prostate by pressing against the perineum. This might feel more comfortable and less painful for some men.

If you find the finger too short to reach the prostate or you do not want to use a finger as the giver, you can use devices (sex toys) for this purpose, such as prostate massager. These devices will give light repetitive and circular motions that stimulate the prostate. Proper lubrication should be used with the equipment in order to eliminate any friction that could cause pain. Also, it should not be thrusted as this will only cause discomfort, not to mention the risk of injuring the anal passage.
Benefits
Prostate massage has been used for a long time in relief of the symptoms of prostatitis. Prostate massage stimulates the flow of any trapped fluid out of the prostate, there by decreasing inflammation and any pain.
Prostate massage is also known to reduce the incidence of impotence. The massage promotes free flow of blood in the prostate and also to the penis. This can reduce the occurrence of erectile dysfunction. Prostate massage is also famous for increasing the intensity of the male orgasm. This is because the prostate is the male G-spot and its stimulation increases fluid flow leading to strong sensations.
LINGAM HEALING MASSAGE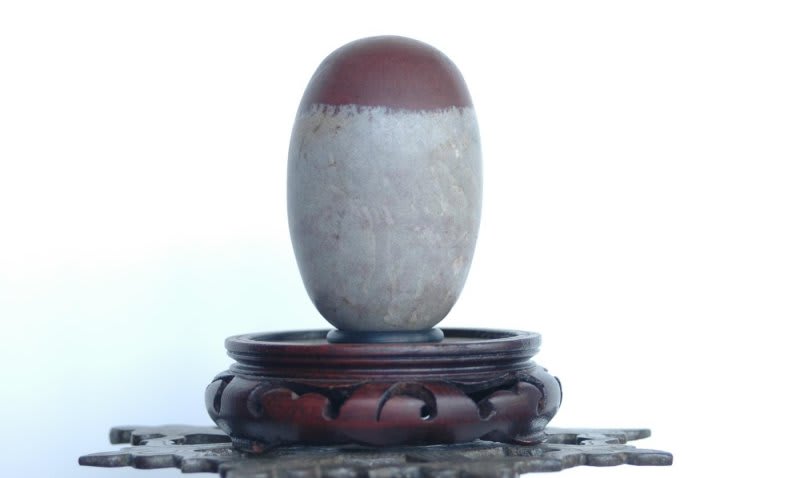 The male sexual organ is Lingam (pronounced ling-ahm, [ling rhymes with sing]) and is loosely translated as "Wand of Light." It's meaning is different in intention from the typical Western view of the penis. In Tantra/Sacred Sexuality, the Lingam is respectfully viewed and honoured, a "Wand of Light" that channels creative energy and pleasure.
The purpose of the Lingam Massage is to create a space for the receiver to relax and receive expanded pleasure from his Lingam. Orgasm is not the goal of the Lingam massage although it is often a pleasant and welcome side effect. The goal is to massage the full body, including the lingam, also including testicles, perineum. Traditional sexual conditioning has the man in a doing and goal oriented mode. The Lingam Massage allows the man to experience his softer, more receptive side and experience pleasure from a non-traditional perspective.
The lingam massage involves a variety of sensual strokes and stimulating touches. It's natural to feel anxious that you may become over-stimulated and have an ejaculation. This happens to many men during their first few sessions. It takes time to learn how to relax and experience heightened states of arousal, ecstasy, at the same time and eventually attain ejaculatory choice. When you can truly surrender to the experience, a feeling of letting go into an expanded ecstatic state of being may be felt as the energy expands.
Benefits of healing lingam massage
Manage premature ejaculation
Healing from pain and abuse trauma
Find your way through impotency and erectile dysfunction
Discover new and more intense sexual experiences, like how to become multi orgasmic and last much longer in bed
Emotional release and sensory awakening, connecting heart and sex
Deep relaxation
Couples Tantra Massage Experience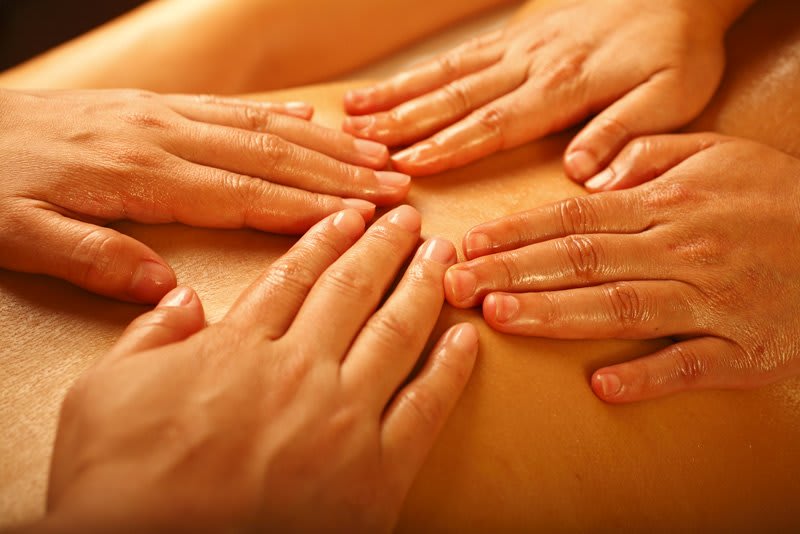 This is an excellent way for couples to reconnect and strengthen their loving bond. You will massage him together with the practitioner and then massage her together. It can be either a naturist or clothed massage experience and your relationship boundaries are respected at all times.

Some guidance about tantric massage will be given at the start of the session but this is an experiential tantric massage, rather than a coaching session.
Book Your Couples Tantra Massage Experience
Each practitioner has their own unique approach to working with couples and how they create a tantra massage experience for you.
Couples Tantra Lesson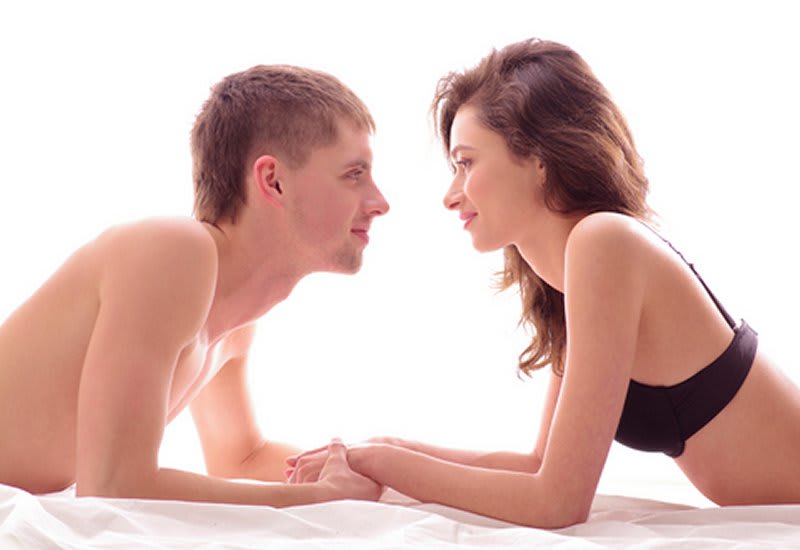 An Introduction Secret Tantric Lovemaking Techniques
Looking for a way to reignite the erotic spark again?
Wanting to experience more than the same-old, same-old sex.
Needing to connect deeper with their own bodies and each other.
Would like to experience more vitality and life each day.
Tantra is more than massage, it is a way of life.
It's not a religion so much as a framework in which we can see what holds us back and what is blocking the flow. Through Tantric massage we begin to experience the pleasure and learn how to enjoy the energy of the life force within us. Then we can choose how to let it flow in all its creativity in our daily lives. For couples it's about releasing the potential for loving connection and sexual passion. This builds the intimate connection between you and expands your erotic menu. You can take it to a spiritual level and explore orgasmic states beyond the body. Whatever you try you will never be the same again.
What to expect in a course of sessions:
We start by talking about expectations and needs
We will learn about each other's boundaries and respect each other's needs for safety
We will agree a plan of action and experience that suits you both
We will start with simple exercises to build confidence without overwhelming you
As you gain in confidence and have an appetite for more we will explore more powerful practices and massage techniques
We hope that you will leave with:
Knowing that you relationship was honoured and respected
Happy memories of safe and consensual fun
The feeling of freedom from having expanded your boundaries
A new confidence in the art of lovemaking
A desire to learn and experience more
The joy of being on a journey together
Much more in touch with life both within you and around you.
Book Your Lesson
If you would like to know more, or want to book a couples introduction to tantra lesson then please Email us
Couples BDSM Lesson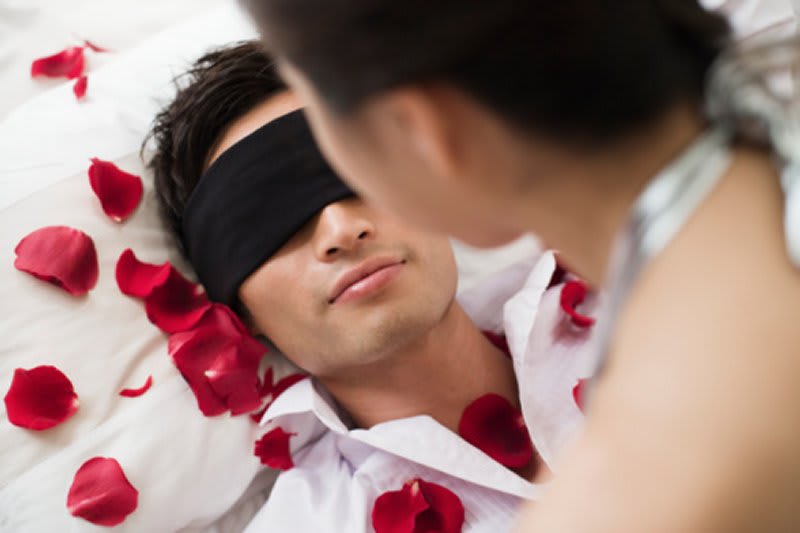 Discovering the Divine in the Kinky
Tantric BDSM is ideal for couples who have an interest, curiosity or nervousness about exploring any aspects of BDSM. Maybe "Fifty Shades of Grey" has left you or your partner with questions or desires? Our unique training guides you through the options of using Tantric BDSM techniques as a means of attaining immense pleasure, deep connection and learning. Our course includes practical advice about how to enjoy Tantric BDSM in a safe and responsible manner.

Every Tantric BDSM experience is unique, just as your relationship with your partner is unique and as such, your teacher will weave together a bespoke class that suits your needs and desires but always includes the following:
Introducing simple BDSM equipment, how, when and why?
Exploring your own play rules for safety and confidence
Playing with fantasy, roles and adventure to reignite passion
Awakening his/her senses to arouse heightened pleasure
Developing your natural playfulness and inner tease
Book Your Couples Tantric BDSM Lesson
Each practitioner has their own unique approach to working with couples and how they create a tantric BDSM lesson for you.
4 HANDS MASSAGE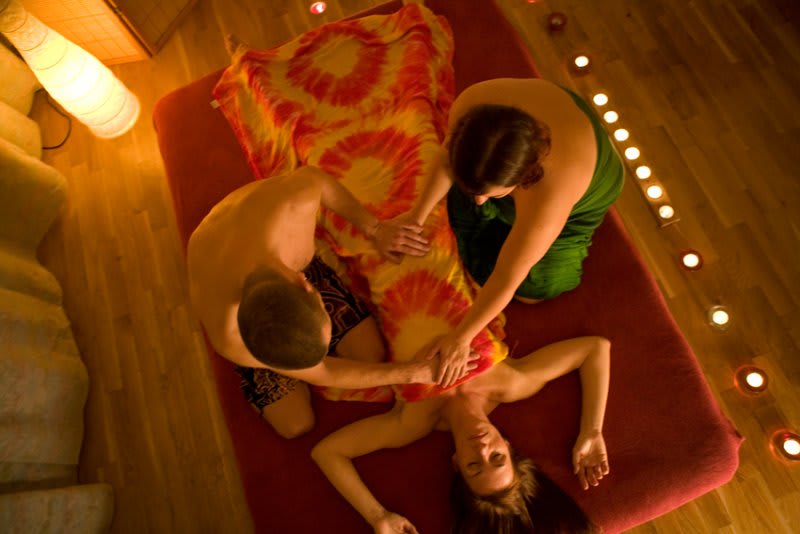 A four-handed massage is the ultimate indulgence, where you have two therapists and two pairs of hands performing a synchronised sensual dance on your body. Your mind will find it near impossible to track their four hands moving over your body, giving you the opportunity to sink into deep relaxation and pleasure. You will be held in a safe and nurturing space so you can experience each stroke moment by moment without any expectation of a final destination.

The format is generally the sAme as tantra massage, just double the pleasure.
Couples Tantra Massage Lesson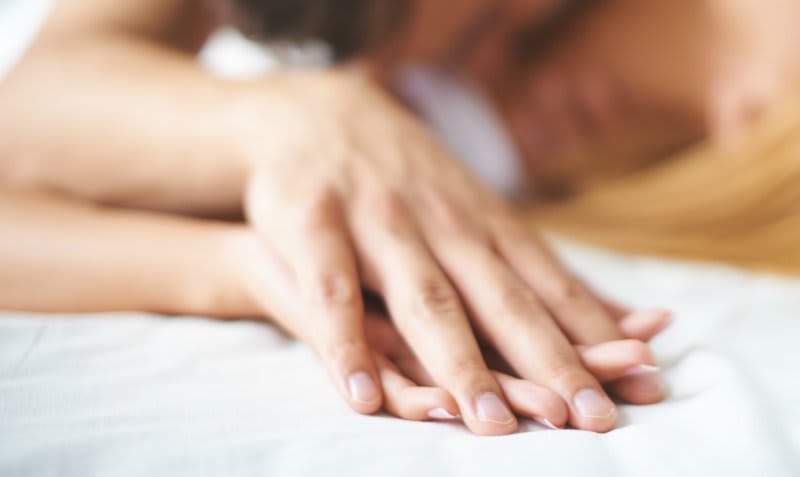 In these simple, practical yet profound sessions, your practitioner will guide you in the loving practice of giving and receiving tantric massage to and from each other.

Allowing you to connect more deeply from your hearts this practice encompasses so many aspects of your relationship. On one level you'll learn about different kinds of techniques to enhance connection, erotic touch and sensuality. On another level you'll have different way of seeing each other and being seen and accepting each other in a loving caring way. And it's also fun and pleasurable and I find it deeply moving. If you'd like to take your great relationship to another level this will enhance your love for each other and give beautiful value to your precious time shared together.
Developing your confidence to give and receive expansive pleasure
Awakening eroticism in your partner through breath and touch
Discovering many ways to arouse his/her erogenous zones
Exploring variety of strokes and techniques to build his/her passion
Practising full body touch to heighten sensitivity and raise energy
Book Your Tantra Massage Lesson
Each practitioner has their own unique approach to working with couples and how they create a tantra massage lesson for you.