Peter Warnock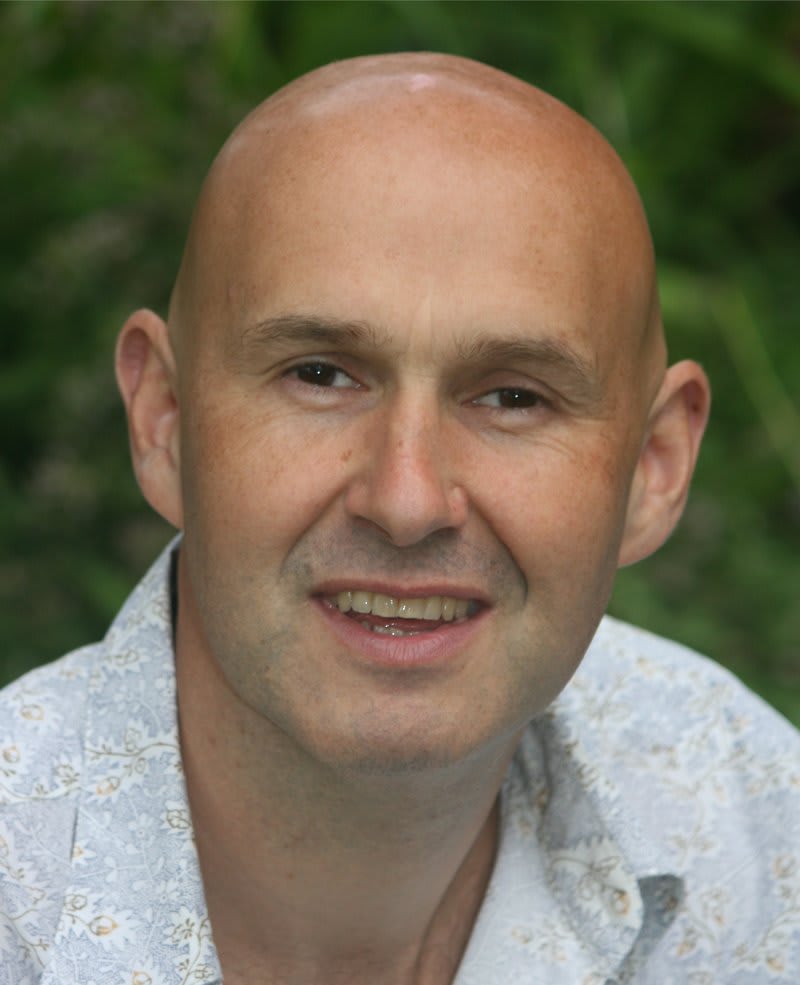 Healing Trauma & Awakening Ecstasy
Pete shares his experience and wisdom on many aspects of tantra to individuals, couples and groups. One of his gifts is guiding people to experience themselves beyond their conditioned perceptions. Another of his gifts is the ability to touch - clients often remark on his "magic hands".

Pete's tantric bodywork sessions are a combination of touch, breath and guided awareness - some sessions are more de-armouring and sexual healing in nature - depending on what the client is needing. What a person wants and what a person needs are often very different things! His sessions are not orgasm led. Orgasms often naturally arise in sessions, however, this is not the aim of the session. If Pete notice's a client chasing climax then he addresses this need/desire to be somewhere else, rather than being in the bliss of what is appearing in the moment. This is tantra. Tantra is being here now fully surrendered to the moment not in some possible future or chasing/achieving pre conceived goals.

For tantric sessions with men, Peter requires that they have, or will take on, a tantric practice before having sessions - he can set this if need be. He has had too many men wanting to come for a happy ending with no interest in living a tantric lifestyle and he is not interested in this kind of work. His sessions are awakening, educational and healing and he invites people who truly seek a deeper way of life rather than those just looking for an experience.
Synergy Tantric Bodywork
Synergy Tantric Bodywork enables us to bring awareness, connection, energy, polarity, acceptance, healing and love to the places that are taboo in other forms of massage, these intimate and sacred places hold an enormous amount of tension and emotion as well as vast oceans of pleasure.
Learning Tantric Meditation
These sessions are to explore the subtle energetic aspects of tantra, the formless, the emptiness that is full of awareness and vibrancy. Specific meditations, energy cultivation and awareness practices to awaken and hone the subtle senses.
Tantric Breath-work
Breathing exercises and practices to bring about transformation of one's awareness/consciousness. In tantra we use breath as a tool to gain mastery over the body and mind and to access higher levels of energy and learn how to move this energy with the breath.
Tantric Energywork
Learn a beautiful energy movement meditation which reveals the true depth and essence of tantra, beingness, beyond all concept of oneself. This is a silent gift, a reflection of pure consciousness and expansion. It can be learned and practiced alone, with a friend or lover or in a group.
About Peter Warnock
Pete is a sacred intimacy coach, intimate bodyworker, breath worker and tantra teacher who has been practising and teaching internationally since 1992. He is the creator of Synergy Bodywork, Synergy Breath-work and Synergy Tantric Bodywork. He lives in a tantric relationship with his partner Kalindi Jordan. Through working with people, both individually and when facilitating groups, Pete became increasingly aware of peoples yearning for connection caused by a lack of self love and self intimacy – and saw just how much sexual repression and emotional holding is locked into the body which affects us all in every area of our lives. Since this realisation, Pete has been committed to, firstly, his own and, later, others sexual healing, transformation and spiritual awakening.