What Is Tantra
It is an ancient Indian philosophy of life. It doesn't promote one God but recognizes the divine in each of us. It specifically recognizes the polarity of male and female and then teaches us how to bring about a sacred union.
Love is the ultimate manifestation of the divine but learning how to let that happen is an art form not recognized in the West. We have no Kama Sutra to celebrate sexuality. We shamed it and repressed it and the opposite has been born in our society … pornography, abuse and exploitation. Unfortunately, we then exported our idea of civilization around the world so that India now represents the West more than its ancient past. The only antidote to repression is true expression. When it comes to sex, however, we are so often caught up in some kind of performance.
Tantra Is About Balance
There is no judgement in Tantra. It is not a moral code. Anything that comes is accepted and allowed to transform into something new. The wisdom of Tantra is profoundly scientific – awareness is the arena of transformation. If we bring what hides in the shadows into the light of our awareness it will change into something beautiful ... and this is based on centuries of experimentation as well as modern psychology.
If you are wanting to find yourself, discover your sexuality, explore your sensual potential and learn to live in a more profound sense of aliveness and balance with your body then the Tantric way is for you. It doesn't mean you have to be wildly sexual or even engage in sex to do it. The journey is about connecting with your creative life-force by becoming aware of it. Then you can choose how to express it … being sexual, being artistic, being loving to others or whatever is your calling.
The Feminine Leads The Dance
Tantra is the safest place for women because it puts them in control. Tantra is about awareness so it has to be consensual. It also recognizes that the life energy is primarily located in the female, whereas awareness is primarily located in the male. Of course, humanity is a rich spectrum of expressions of those basic polarities. The individual goal is for each to come into full awareness of their life-force as it manifests in spirit, mind and body. Tantra does not exclude any gender identity, sexual orientation or promote any particular relationship format … it accepts whatever comes and offers a place of transformation.
What is Tantric Massage?
ITantric massage is an initiation into Tantra. We are so disconnected from our bodies and yet feel them directly. By touching the body we can bring awareness and arouse energy at the same time. Touch is also our first and most profound way of communicating. Being the object of another's touch, without any relationship complications, enables us to focus and connect with ourselves.
Professional Tantric massage practitioners are trained to create a safe place for the client to bring their hopes and fears (everything is welcome so it can be transformed). Then by using touch within agreed boundaries the client is guided into a deep consciousness of the energy flowing in the body and even beyond it. It is learning by experience that contributes towards living an integrated life of body, mind and spirit, rather than living from the neck upwards.
---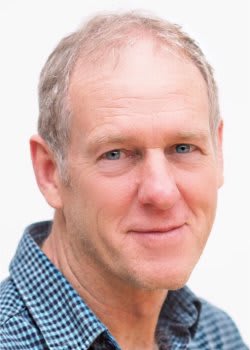 Author: Graham Stevenson
Graham Stevenson is a certified Sex and Relationship Coach, who offers touch through the modality of Tantric massage. He spent 20 years abroad in development work, with his partner of 42 years, which included teaching and counselling on sex and relationships.