Are you looking for a space for your tantric massage therapies and sessions. Or are you running a workshop/event on sexuality and are having trouble finding and venue that accepts your work? This private studio is tucked away in a quiet lane in Montpelier, Bristol. Its has a calm and peaceful atmosphere which makes it the perfect sacred sanctuary for tantric work or other sacred sexuality events.
Hire Costs
For private sessions the charge is £15 per hour. Included in this are 15 minutes before and after your session (free of charge) to prepare the setup and takedown of your equipment. You are always asked you to clean up afterwards.

For workshops and events there is bespoke pricing. Please make contact describing your plans and a estimation of how long you will need the venue for.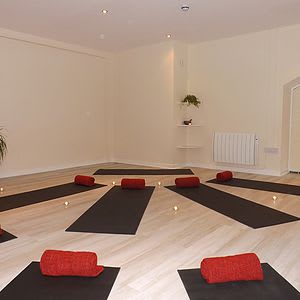 Facilities
The main space has walled heating and dimmable lights to set the right ambience. All the windows have black out blinds for total privacy. There is a sound system easily connected by Bluetooth so you can play your personal music to enhance your session. There is also a cable available for direct connection in your audio device. There is a toilet and Shower available for use, and a kitchenette with a microwave and kettle. So you can make drinks and food without leaving the space. Cleaning products are provided.
Location
Situated in the back streets of Montpelier. The space is accessible easily by foot and local transport. If you are driving it does have it's own small car park for 1 and sometimes 2 vehicles. Full directions and location is available on enquiry/
---
How To Book This Venue
Please contact Martin with any questions or to view this venue for tantric or sacred sexuality work.
07713 490401