Joshua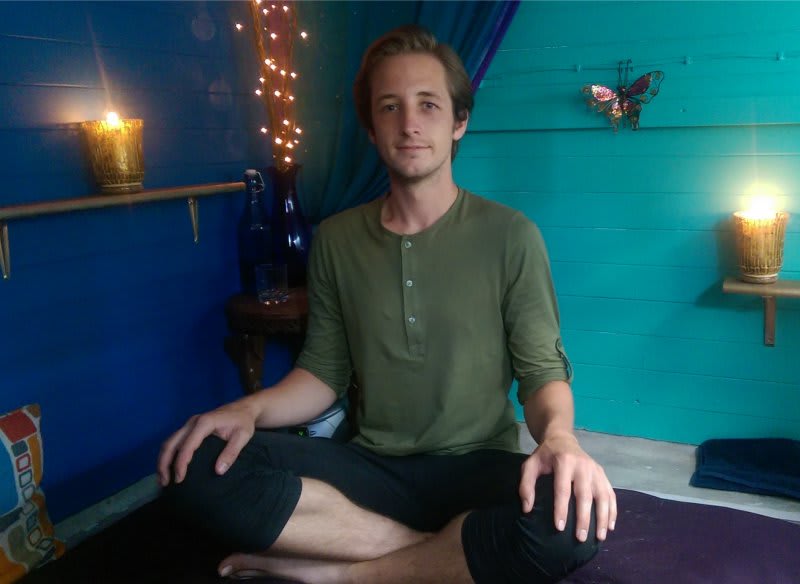 Experience Pleasure In The Moment
Joshua offers touch based sessions to all genders. His sessions are held in a private garden studio in Torbay. Sessions last anywhere from 1 to 3 hours. During all session types you have the options to receive touch, talk, be silent or play games, you can even be tickled. This freedom to be yourself, make requests for touch and communication makes you feel safe, cared for and carefree. Sessions take place in a safe judgement free space, clothes are optional and the oil used is natural and unscented.

Tantric Massage sessions consist of conscious touch throughout your body, from crown to big toe and everywhere in-between. During tantric massage Joshua practices with a mixture of ancient Tantric and Tao techniques all created to achieve enlightenment, a fortunate byproduct of these techniques are heightened and prolonged pleasure.
BDSM Play
This is an exploration of the power dynamics in which one side, called the submissive gives power to another called the dominant. The submissive side can explore a state of surrender, explore where they think their boundaries are and investigate that area and potentially move onto the next. BDSM includes a whole variety of exotic practices that are always ensured to be safe, sane, consensual and explored in an authentic tantric and conscious way. Each individual has a different flavor when it comes to BDSM, bring your own fantasies, ideas and inspirations to a session; feel safe and comfortable while exploring these narratives.
Benefits of a session with with Joshua
Discover how and where your body likes to be touched.
Experience a state of being that allows you to fully relax and enjoy pleasure in the moment.
Leave with an increased level of sensitivity improving future touch experiences.
About Joshua
Joshua has trained with highly skilled and experienced body workers practicing in a range of disciplines from Yoni and Lingam healing to BDSM play; and has since built up his own unique blend of conscious bodywork. Joshua enjoys being able to offer new experiences when it comes to the world of touch; and believes that there are always new pleasures to have through a mix of mind and bodywork.