KIRA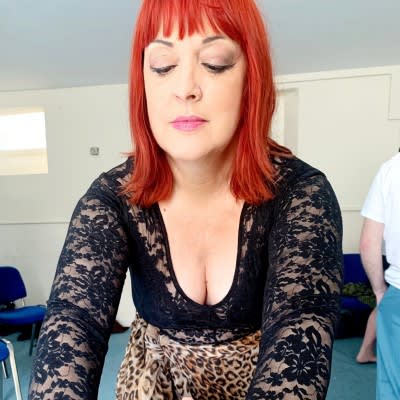 Kira offers sessions in Tantric Bodywork and Energy Healing that unlocks and releases old pain tapes and energy blockages so that pleasure can flow in new ways through the system. If you wish to immerse yourself in new sensations and experience deep transformation, this is the key. Her unique approach combines ancient Tantric Touch techniques, Energy-healing, Shamanic journeying, Orgasm coaching, Breathwork and Tantric Touch to create a state of "Erotic Trance" and deep healing. her sessions differ from others in that the energy system is addressed which can remove blockages and enhance well-being. Mutual touch and ritual are a part of her sessions
Benefits of a session
Altered state of consciousness
Enhanced relaxation and sense of well-being
Spiritual connection with shamanic journeying
Sensate focus and blissfull mindfullness
Sacred Intimate 1-2-1 Course
December Winter Warmer Deal:
6 hour long course to becoming a more energised, open-hearted and orgasmic man. Techniques and teachings on Tantra that will activate your energy centres and awaken your spirit: learn Tantra massage and sensual Tantra techniques 1-2-1 with Kira: £500 if paid in advance, save £100!
Explore all aspects of the Tantric lover in 6 sessions. All sessions one to one with Kira Swan. These sessions also available for couples who want to explore how to dive deeper and re-ignite their relationship. The course includes:
Tantra massage
Elemental touch techniques
Chakra breathing and merging
Divine energy sourcing
Wand of power initiation
Shadow Tantra Sessions
Kira also offers Shadow Tantra sessions, in which clients can explore their limits in a safe, consensual environment. these sessions have a transformative effect, allowing you to surrender and release control. Kira has many years of experience in these sessions and is a respected expert in this field
About Kira
Kira Swan is an experienced Tantra Teacher, workshop facilitator, Tantric massage practitioner and Sex Coach who has helped hundreds of people achieve a healing of sexual dysfunction, release of trauma, better orgasms, deeper intimacy with themselves and others, improved sexual confidence and more connectivity with their own deeper motivations. Kira has trained in a range of Tantric modalities including shamanic tantra and has trained with Padma Devi. She is qualified in Swedish Massage and Energy Healing.