30th - 31st August 2018
This workshop is open all. You do not need any previous experience to learn
Cost: £ 180 per person
Are you seeking a deeper way to access your Tantric energy or help and assist others to do this? are you a Tantric Practitioner, life-style Tantric or curious about Tantra?

This unique cutting-edge workshop gives you the tools and transmissions to upgrade the chakra system and clear blockages and trauma, resulting in a more harmonious universal flow. Each chakra is linked to a corresponding physical system, and imbalances and blockages cause illness and sexual dysfunctions, as well as emotional and mental blocks. Chakras are energy vortices that, when unbalanced or blocked, can only be cleared through energetic intervention.

On this workshop you will receive elemental and spiritual transmissions that you can run through your hands either to self-heal or help to assist and heal others. you will also learn how to 'read' energy through bio-feedback and find out what kind of "seer' you are. This can be done for you yourself, your loved ones or professionally as a part of your practise.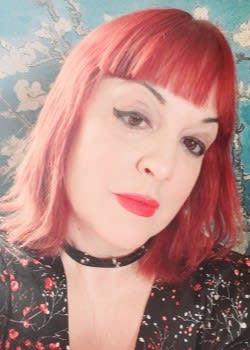 Teacher Kira
Taught by Kira Swan, who is an experienced Tantra Teacher, workshop facilitator, Tantric massage practitioner and Sex Coach who has helped hundreds of people achieve a healing of sexual dysfunction, release of trauma, better orgasms, deeper intimacy with themselves and others, improved sexual confidence and more connectivity with their own deeper motivations. Kira has trained in a range of Tantric modalities including shamanic tantra and has trained with Padma Devi. She is qualified in Swedish Massage and Energy Healing.
The Workshop Venue
Based in west Bristol in a private residential space. The workshop is non-residential. Close to the venue are cafe's serving gorgeous food, including vegan.
Contact Information
For information, booking, questions about this event. Please contact the organiser below
JadeLotus14@Gmail.com